Consider Yourself a Superhero Expert? Name These B-List Heroes With Nothing but an Image!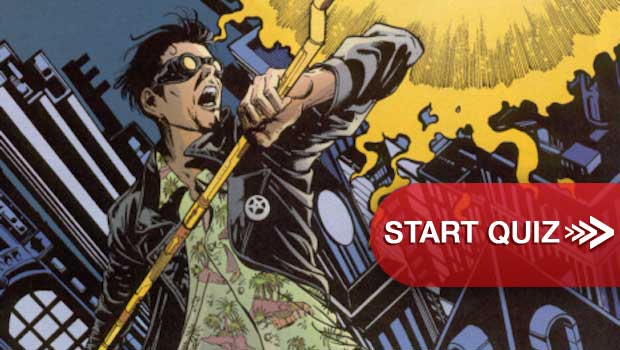 Comic book superheroes are bigger in pop culture now than they've been at perhaps any point in their history.
Billion dollar film franchises, television shows, video games, and other ancillary media introduce all manner of DC and Marvel Comics heroes into the mainstream. Not only have previously iconic characters like Captain America, Spider-Man, Superman, and Wonder Woman achieved new levels of success, but characters like Iron Man, Black Widow, Ant-Man, and the Guardians of the Galaxy — who were previously known only to comic book aficionados — have also enjoyed the same exposure.
How well do you know Marvel and DC's deep catalogue of characters? Think you can identify some of the B and C-List characters who populate their comics? Take our quiz and find out just how knowledgable you are. After all, one of these characters could be the next big screen sensation.
Advertisement
Reader Interactions