Meek Mill gets 200k for NYE party
News
| |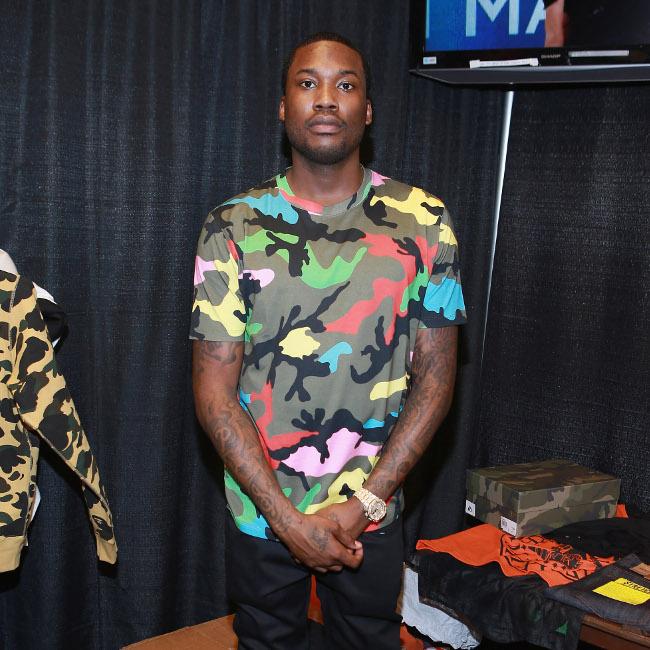 Meek Mill will be paid $200,000 to perform at a New Year's Eve (12.31.16) party in Miami.

The 29-year-old rapper – who is dating Nicki Minaj – has been offered the huge sum to entertain guests at Dream Nightclub in South Beach.

TMZ reports that Meek will also receive $20,000 for expenses and he and his entourage will stay refreshed with "10 bottles of Ace of Spades, five bottles of Moet Nectar Rosé and some Hennessy and tequila".

Varsity Lifestyle Group is throwing the party, where tickets range from $60 up to $10,000 for VIP packages.

Meanwhile, Jennifer Lopez recently pulled out of her $1 million New Year's Eve concert at the E11even nightclub in Miami in order to reported spend some time with her rumored new love, and Mill's rival, Drake.

Her representatives said in a statement: "Citing personal and family time, Jennifer Lopez's manager Benny Medina has cancelled her Miami appearance on New Year's Eve.

"Having attended the event last year, artist and management look forward to rescheduling the appearance at E11even in the future."

Drake and Jennifer have been spending a great deal of time together lately and he recently shut down Delilah restaurant in Los Angeles for them to have a private meal with 20 close friends.

Drake has also attended the star's 'Jennifer Lopez: All I Have' show at Planet Hollywood in Las Vegas twice recently.

Nicki and Meek have fought in the past over Drake, who is signed to the same label as Nicki.

A source previously explained: "Meek's not feeling Nicki right now. He's really hurt over the fact that she's not jumping in and defending him in this war with Drake. He literally wants her to say, 'F**k You' to Drake. He wants her to choose sides."

Reader Interactions