This Is the Hardest 'Blazing Saddles' Quiz You'll Ever Take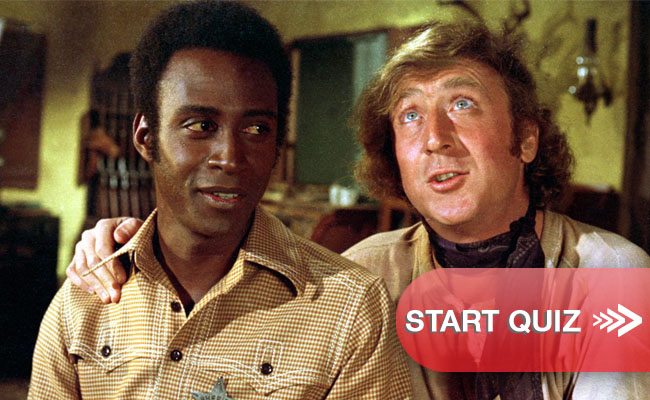 Blazing Saddles is one of the greatest comedy films of the 20th century. The 1974 film, directed by Mel Brooks, is a parody of western cinema. It also satirizes racism — and the film doesn't shy away from using bathroom humor (including cinema's first flatulence), and from (literally) breaking the fourth wall.
The film was a box office smash, it received great reviews, and it was nominated for three Academy Awards. Years later, the American Film Institute named Blazing Saddles as the 6th best comedy movie of all time.
How well do you remember Blazing Saddles? If you are a fan of this outrageous western comedy, then get on your horse and take our quiz to test your knowledge.
Advertisement
More Quizzes from ItsTheVibe
Reader Interactions